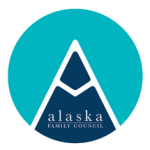 Alaska Family Council, the state's only pro-family public policy institute, is an organization dedicated to strengthening the family — the most essential unit of civilized society — by encouraging objective discussions about the realities of today's most sensitive and challenging social questions. Together with our national allies, we provide Alaskans with the information needed to have an informed opinion on issues such as marriage, life, religious liberty and parental rights.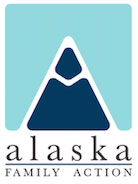 Alaska Family Action, our public policy subsidiary, is a non-partisan organization that focuses on advancing foundational biblical principles both in Juneau and our nation's capitol. AFA's influence expands past the committee hearings and legislative offices, however. We have achieved victory across Alaska by:
Spearheading efforts to pass Ballot Measure 2, giving parents the right to be notified if their minor child was considering an abortion
Passing Senate Bill 49, which eliminated taxpayer funding for elective abortions in Alaska
Prevented the passage of Proposition 5, which protected essential religious liberty rights for hundreds of thousands of people in Anchorage
Click here to support us today!
What We're Doing
Educating Alaskans on how to become involved effectively in public policy matters affecting Alaska for generations to come.
Partnering with churches and other like-minded groups to promote and build stronger families and stronger communities.
Serving year-round as a credible, effective and winsome pro-family voice in the halls of our government.
Influencing public opinion through relevant, objective, and inspiring campaigns.